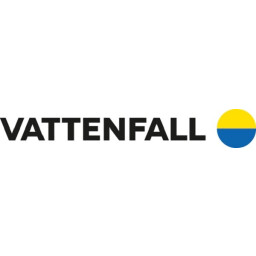 Vattenfall N.V.
Gepubliceerd: 16 dagen geleden
Senior ETL Developer
Gepubliceerd: 16 dagen geleden
Senior ETL Developer

Your job as an ETL Developer (on Azure)
As a, ETL Developer in Customer Analytics your goal is to create the data infrastructure in a simple and efficient matter. You will design, build, test and integrate data from various sources. Writing complex queries that make data easily accessible, work smoothly while optimizing the performance of the company's Big data ecosystem and many other analytical and data driven solutions.
You have proven experience in ETL development and in data modelling. Preferably you have experience in migrating an existing (Oracle, Umax) data warehouse to the Cloud. Your stack will, amongst others, consist of Azure related services (i.e.: Snowflake, Matillion, SQL, Python, Spark, Azure DevOps).
ETL Developers will work closely with our business partners in Sales, Marketing, Finance and Customer Solutions. In this assignment, you will be part of a project team that works on a strategic initiative and will found the basis for our future success of the company. Feel energized? Great!
This is what you'll be doing
Understand complex data products which are built in PL/SQL or are in Umax.
Translate existing data products (eg. data marts) into optimized cloud data products.
Connect data sources, develop data loading mechanism (CDC, full load) and store the data in staging including achieving, compliance rules, etc.in a reliable and scalable way.
Apply the patterns of existing ETL-tools to the needs of data products.
Design ETL / ELT solutions and perform the implementation of complex data products with the highest IT standards (security, resiliency and reliability).
Hands-on migrate existing data products to the Cloud in the most efficient and effective way.
Propose solutions and be able to lead the implementation for ad-hoc and incremental data loadings.
Ensure low complexity, non-functional and operational readiness are included by nature into each delivery.
Your profile as an ETL Developer
You are a positive challenger, looking for solutions, flexible and driven by results. You have a strong personality, and like to work both independently and in a team. Additionally, you have:
7 years or more experience with developing Data Solution and BI systems.
You have knowledge of Cloud Computing, Big Data platforms (MS Azure Ecosystem) and BI solutions.
Experiences with Matillion and/or Snowflake and can set up the tooling.
Hands-on ETL, SQL and programming experience.
Experience with data loading, source extraction (SSIS, SHIR, Rest APIs), database connection and high level network knowledge and preferable Citrix.
Experience with Agile Scrum, Continuous Integration, IT Architecture and security principles.
Bachelor or master degree with 5+ years of experience within IT.
Fluent in written and spoken English – we are an international team.
Strong interest in Business Intelligence and Cloud Data Warehousing.
Preferable: You can help setting up an Azure BI Environment.
What do we offer?
A challenging and independent job in an informal, dynamic working environment. You can play a part in shaping the future of a company where the only constant is change. You get the chance to work with the latest cloud technologies (data streaming, docker, web scraping). Besides being a challenging and inspiring place to work, we value a great work atmosphere! Everyone is really committed, and we want to be the best in what we do.
We offer good remuneration (lots of leave days!), attractive employment conditions and opportunities for personal and professional growth. In our team we promote smart working. Meaning you can easily combine your working life with your private situation to ensure a healthy work life balance. We also offer you a central office location (Amsterdam, close to Bijlmer Arena station) with easy access, and working from home is also possible. You get the opportunity to create your own career within the company. We can offer you Microsoft courses, trainings and many career opportunities.
At Vattenfall, we are convinced that striving for diversity helps building a more profitable efficient and attractive company. Therefore, we seek a harmonious balance of employees in terms of gender, age, and ethnic and cultural backgrounds. Our core values are open, active, positive and safety.
Our contribution towards fossil free living within one generation
In Vattenfall IT, we:
Accelerate digitalization and innovation.
Create customer value in a close business and IT partnership to reach the "Power Climate Smarter Living" vision.
Promote the mindset and behavior to establish a learning culture and positive digital mindset.
Run stable, secure, efficient and compliant IT services.
Our organization
Vattenfall is a European energy company with approximately 20.000 employees. For more than 100 years we have electrified industries, supplied energy to people's homes and modernized our way of living through innovation and cooperation. We now want to make fossil-free living possible within one generation. To be able to reach this ambitious goal we are looking for talented individuals who, in addition to their passion for their own role, also have strong team spirit and want to contribute to supporting a meaningful corporate mission.
Vattenfall IT is part of the Strategic Development department. We accelerate the journey to become fossil free within one generation. We have a view of the future, and together with the business set the path for Vattenfall. Every day, we deliver to make sure that Vattenfall runs ever more effectively and efficiently. We drive initiatives for Vattenfall through collaboration: within Strategic Development; with our colleagues in the business; and with outside partners. Trust from our stakeholders; holistic perspective; and strong competence are key assets and critical success factors.
At Vattenfall, we are convinced that striving for diversity helps building a more profitable, efficient and attractive company. Therefore we seek a harmonious balance of employees in terms of age, religion, gender identity & expression, sexual identity, disability and ethnic background.
More information
We welcome your application in English, including CV and cover letter via the
application form
. For more questions about the process, you are welcome to contact Recruiter Christiaan van der Horst via
christiaan.vanderhorst@vattenfall.com
.
Agency calls are not appreciated.
Solliciteer nu