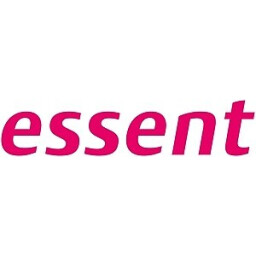 Essent
Gepubliceerd: 8 dagen geleden
Data Engineer
€ 4.804 - € 6.865

(Maand)
Gepubliceerd: 8 dagen geleden
Data Engineer
Essent is the no. 1 retailer in the Netherlands and IT has a crucial role in the innovation and development of our services. For example to provide insight in energy data through apps.
Essent IT is working agile for a long time, at this moment we are shaping our organization towards DevOps to shorten our development cycle, innovate faster and become even more agile. For this transition we are looking for a DevOps Engineer Data in Den Bosch.
Developments in the energy market are moving rapidly. As Essent IT, we want to be able to respond quickly to the changing market, be sure that our IT services are always available and our customer data is safe.
Wij gaan. Jij ook?
As a DevOps Engineer Data you will:
Work on building robust and scalable data processing pipelines using Python, PySpark in combination with services like Glue, Lambda, Kinesis on AWS.
Take ownership to further develop the data platform and help innovate new capabilities on our roadmap such as personalization.
Implement and maintain CI/CD pipelines in Git
Collaborate with Data Scientists to implement data science models
Keep the Data platform stable and continuously improve the system.
Design, develop, and implement reusable components.
Work closely together with your Agile DevOps team and take part in the rituals of our SAFe way of working.
Work closely with our business stakeholders and system engineer.
You embrace the DevOps mentality by giving and taking ownership, and the will to constantly improve. You are always looking for ways to make development life cycles better, simpler and more reliable.
You have a "you-built-it-you-own-it" mind set. You revel in continues improvement and are eager to develop your skills.
You adjust to constant business change; common types of changes include new requirements, evolving goals and strategies, and emerging technologies.
Jij bent Essent
A Bachelor's or Master's degree in Engineering, Informatics, Business Informatics or equivalent fields.
3+ years of analysis and programming experience, preferably in a commercial organization.
Demonstrated ability to analyze and interpret complex problems or processes, identify and understand requirements, and develop alternate solutions with the end consumer in mind.
Experience in designing, developing, testing, deploying and/or operating applications/systems using proven or emerging technologies, in a variety of technologies and environments.
Demonstrated ability to interact, develop, engineer, and communicate collaboratively and effectively at technical levels with clients, vendors, partners, and all levels of Essent staff.
Ability to communicate effectively in English.
An EU working permit is required for this position.
Strong expertise in Data having the skills for and experience with:
AWS Technology stack: Glue, Athena, Lambda ,S3, RDS, Kinesis,
Python, Pyspark
Apache Airflow, Apache NiFi
Experience with implementing and maintaining CI/CD pipelines
Knowledge of software engineering best practices (coding standards, code reviews, source management, automated testing, TDD, ATDD, BDD)
Proven knowledge and experience with:
ETL development, data warehousing and data modeling (Data Vault 2.0)
Knowledge of databases like Oracle, MySQL, Postgres
Distributed computing and parallelized processing, in particular with Spark
DevOps practices
Ability to communicate with technical and non-technical audience
Bij presteren hoort waarderen
You'll be joining an organization that affords you freedom to experiment and in which taking risks is rewarded. In terms of salary, opportunities and personal growth. What can you expect from us?
A job in a successful and leading European energy company that's always on the move.
A salary matching your level of education and work experience, between € 4.804 en € 6.865 gross per month based on 40 hours per week, excluding holiday allowance.
Additional 10% performance bonus.
30 holiday days and plus an attractive bonus.
An inspiring office environment and top-notch location in Den Bosch! And as our office is a mere 850 meters from Den Bosch central station, travelling by public transport is a great option. Particularly when travelling with the NS Business Card which we will issue you. Prefer your own car? In that case you will of course receive a kilometer allowance.
A wide range of development and career growth opportunities.
Interested? Please apply with short motivational letter and resume.
Over de organisatie
We're the market leader in the supply of energy and gas in the Netherlands. A position we're proud of. Every day, we find newer and smarter ways of being the best together, as one team. We have focus, ownership and discipline. Our straightforward mentality helps us retain the loyalty of millions of consumers and businesses. Not just in energy and gas, but also in energy-related products and services that help the Netherlands become more sustainable. And we don't wait until tomorrow. As part of E.ON, and with our brands Essent, energiedirect.nl, Powerhouse and Vandebron, we create impact for our customers. Together, we bring affordable energy solutions within reach for everyone.
Solliciteer nu