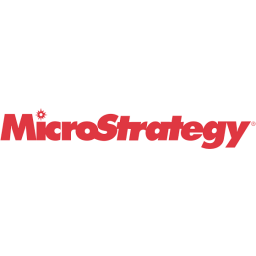 MicroStrategy
Gepubliceerd: 20 dagen geleden
Account Executive
Gepubliceerd: 20 dagen geleden
Job Summary: The Account Executive is responsible for conducting business development within existing and for new customer accounts. The Account Executive's main objective will be introducing and positioning MicroStrategy's platform and services to key decision-makers to drive activity through all phases of the sales cycle. This includes conducting presentations and participating in demos with prospects and taking deals to their next stage.
You will become part of a dynamic international team covering the Netherlands and the Scandinavian countries with regional offices in Utrecht and Stockholm. The team includes 5 sales professionals, solution engineers, marketing and consultants.
Job Duties and Responsibilities:
Sells MicroStrategy Business Intelligence software products and services to new, existing, and large corporate profile (e.g., multi-billion revenue, multi-thousand employees) customers
Develops and executes strategies for new customer acquisition and existing customer business retention and expansion
Sets up and leads effective sales meetings with qualified executives, taking into account the sales cycle stage of the customer engagement, and leads negotiations that address objections to drive deal closure
Collaborates with sales engineers to ensure customer requirements are effectively addressed with sales presentations and proof of concepts
Collaborates with marketing team (e.g., Business Development Representatives, Field Marketing team) to develop and execute on strategies to identify new business opportunities that leads to meaningful pipeline
Uses Salesforce to drive the advancement of the sales process for prospects and customers and to enable accurate sales forecasts
Establishes rapport with customers and stakeholders to diagnose customer needs, ask relevant questions, and interpret customer requirements
Coordinates, creates and delivers sales presentations, product demonstrations, and workshops for customers, trade shows, or industry events
Qualifications
Bachelor's degree or equivalent business experience
Direct selling experience for large/major enterprise technology company
Experience selling software licences required, preferably in Business Intelligence/Analytics
Additional experience with Cloud, Mobile, Big Data, Hadoop, or Social Medial optional but preferred.
Proven track record of consistently exceeding corporate objectives and quotas
Successful experience at new account development or large account management
Proven prospecting and sales cycle management skills
Experience and training in value-based enterprise sales methodology (Solution Selling, Customer Centric selling etc.).
Ability to track activity in Salesforce.
High Levels of social perceptiveness and customer service
Self -Driven, motivated and result orientated.
Excellent communication, presentation and negotiation skills.
Company Description
MicroStrategy transforms organizations into intelligent enterprises through data-driven innovation. We match smart people to dynamic projects and technologies that truly challenge their talents. Curious and creative in outlook, our success is built on the talent and energy of smart and driven people. MicroStrategy (Nasdaq: MSTR) is a worldwide leader in enterprise analytics and mobility software. A pioneer in the BI and analytics space, MicroStrategy delivers innovative software that empowers people to make better decisions and transform the way they do business. We provide our enterprise customers with world-class software and expert services so they can deploy unique intelligence applications.
Additional Information
MicroStrategy is an equal opportunity employer. All qualified applicants will receive consideration for employment without regard to race, colour, religion, gender, gender identity or expression, sexual orientation, national origin, genetics, disability or age.
Solliciteer nu